Portable monitors
MISURA's portable FullHD monitors are unique devices that stand out for their high performance and compact size, making them easy to use.
They are designed to keep you productive wherever you go.
What are the advantages of our monitors?
Enhanced
workspace
Solutions
homeoffice
Up to 265°
monitor rotation
Simple
to transport
Easy
layout
Compatible
with all OS
Why a portable monitor
Increase
work efficiency

More space means more visibility and less switching between applications.
Adaptive for different
laptop sizes

Easy layout
and assembly

Patented folding mechanism makes it very easy to fold and unfold monitors.
Connect with
USB-C
If your computer is not equipped with this connector, a combination of HDMI and USB-A connections can be used.
Three
screen
sizes
10.1″, 11.6″ and 13.3″ panels with IPS technology.
Full HD
resolution

Sharp and detailed images thanks to Full HD (1920 x 1400) resolution.
Optional
input devices

Choose the appropriate combination of connections. MISURA monitors can be connected via USB-C or HDMI + USB-A.
Purchase with a
personal assistant

Feel free to contact us with any questions. Our team is ready to help you in the best possible way.
Ing. Jiří Mihel
Find out which monitors are suitable for your laptop.
How do monitors make your life more comfortable?
When working with children
Your work and your children's entertainment in one time – with MISURA Monitors the scenario you have at your fingertips.
We give you the opportunity to work even in challenging conditions.
When working in the field
Save time with unnecessary commuting to the office where you have facilities. MISURA Monitors will ensure you create a backdrop wherever you need it.
We give you the ability to work the way you need to work wherever you need to work.
At the homeoffice
Homeoffice doesn't mean compromising your efficiency. It just takes creating the conditions you need.
We'll set up your office wherever you need it.
When presenting to clients
Be professional when presenting your product or service. The days of everyone looking at one screen are over.
We will provide you with a professional presentation tool.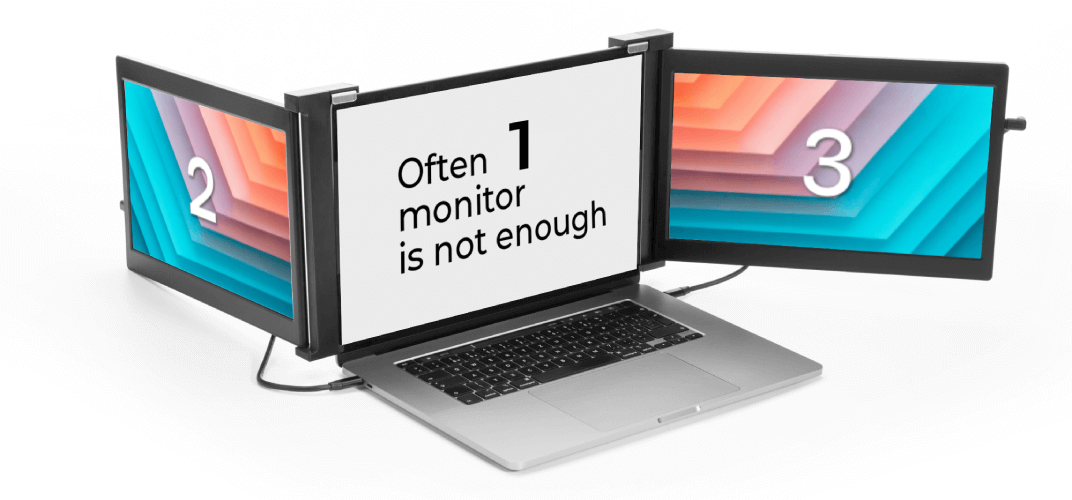 MISURA monitors variants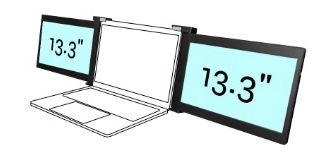 Portable LCD monitors 13.3″
Portable LCD monitors - 13.3 ", Full HD, IPS, 220cd / m2, USB-C, HDMI, Low Blue mode. Suitable for laptops…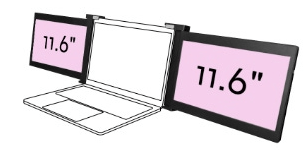 Portable LCD monitors 11.6″
Portable LCD monitors - 11.6", Full HD, IPS, 350cd / m2, USB-C, HDMI, Low-blue mode. Suitable for laptops measuring 11.6"…
Portable LCD monitors 10.1″
Portable LCD monitors - 10.1", Full HD, IPS, 350cd / m2, USB-C, HDMI, Low-blue mode. Suitable for laptops from 10.1"…
Which professions can benefit from MISURA monitors?